Who We Are
We are a family owned business, three brothers and their families, all committed to serving you.  We feed cattle, and a whole lot more.
Who We Are
We are a family owned business, three brothers and their families, all committed to serving you.  We feed cattle, and a whole lot more.
Who We Are
We are a family owned business, three brothers and their families, all committed to serving you.  We feed cattle, and a whole lot more.
We are professionally managed, and our focus on detail separates us from other feedyards. We are committed to making our clients money and keeping them happy.  We keep skin in the game so that we both win together.
If you want to get stock market-like returns, work with a partner that is best-in-class, and still get the personal touch that only a family run business can offer, we'd like to know you better.
Our Story
We started our feedyard because that's what we know how to do.  These skills are taught generation-to-generation.  As a family operation, we share this knowledge among ourselves like few corporate operations.  We know cattle like the backs of our hands.
Meet the Team
We focus on building relationships with our investors to best meet their goals. We pool our collective knowledge, understanding and experience in agriculture to identify opportunities for the profitable deployment of your capital.  We will invest along side of you too, so that you know we have skin in the game right with you.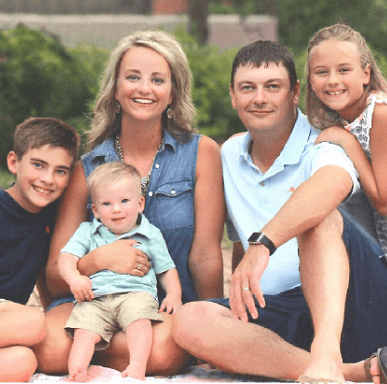 Jeremy Ritter
Chief Executive Officer
402.528.3498
402.528.3255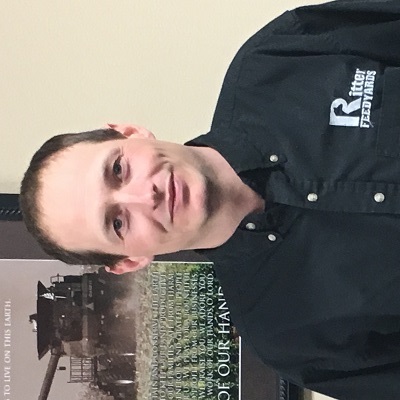 Justin Ritter
Outside Operations/Cow-Calf Herd Manager
402.528.3498
402.528.3255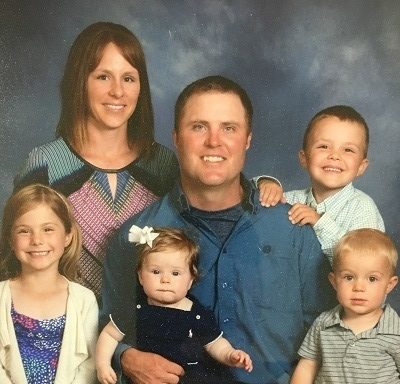 Nick Strehle
Operations and Human Resources Manager
402.528.3498
402.528.3255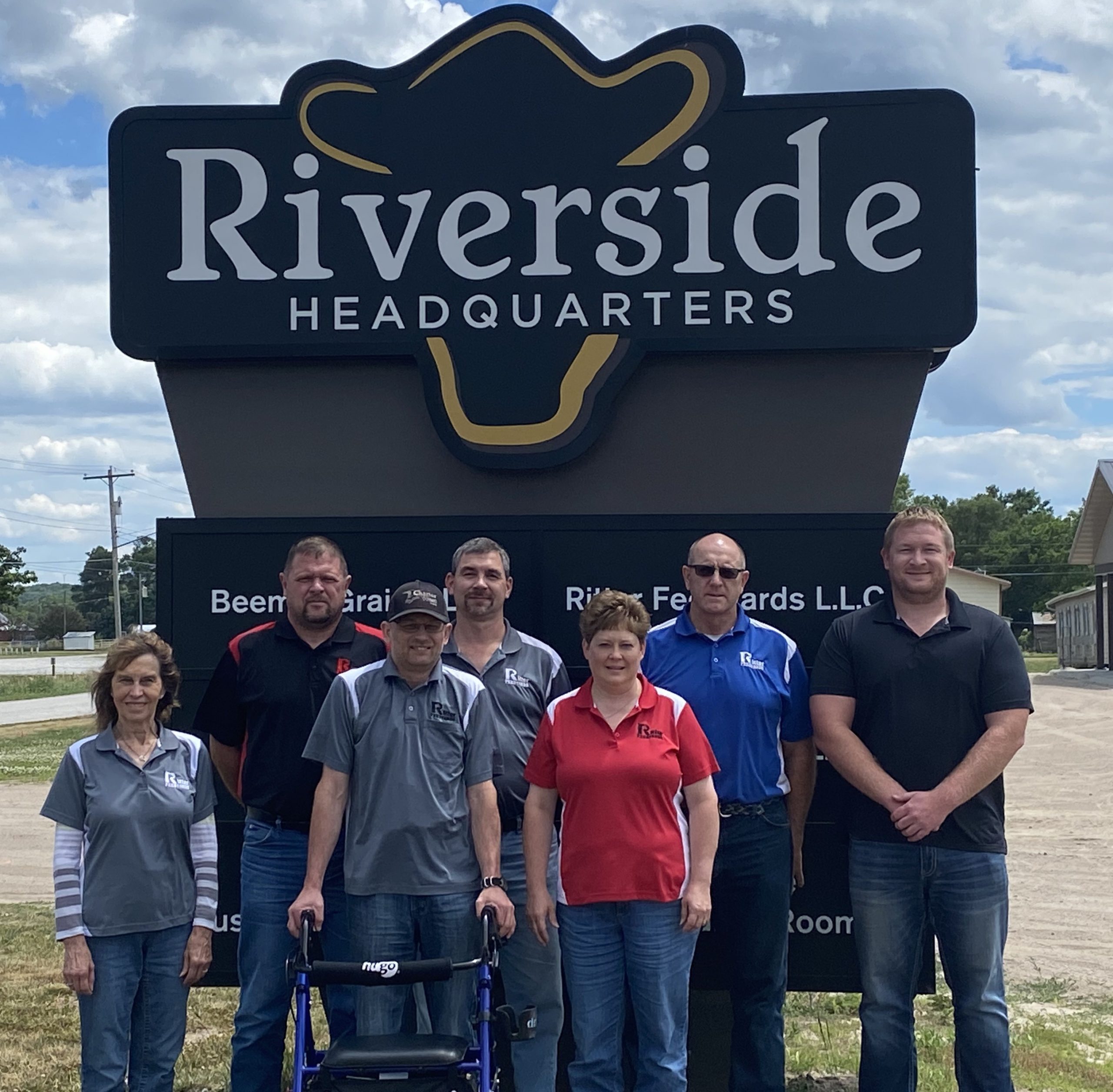 Our Staff
Jeremy Ritter
Founder and Chief Executive Officer
Jeremy is the CEO for all locations under the Ritter Feedyards management. With 30,000 head plus capacity, his time is focused on finance, marketing, feed and cattle procurement, along with customer relationships. Jeremy buys a majority of the nutritional needs for the feedyards. He also consults with customers on price protection and does hedging strategies on individual needs. His favorite part of the business is marketing the finished cattle to the 6 beef packers of the area. Jeremy focuses on building relationships with investors, customers, and cattle buyers.  Jeremy has been involved in livestock production his entire life with horses, cow/calf, swine, cattle, and most recently 4-H show cattle and swine with his children.
Jeremy's experience, knowledge, and relationships are critical for making accurate projections for livestock and feed procurement.  Jeremy and his wife Laura have three children Jack, Josie, and Jase.  Jeremy and Laura both enjoy being active in their children's school, local charities and family events.  Jeremy is the oldest of the three Ritter Brothers.  He has worked a majority of his life building a family business with his brothers, and focuses on providing an honest living and a great work environment for all employees.  Jeremy's leadership and vision has enabled Ritter Feedyards to grow from a dream to an expanding reality involving three brothers and 55 employees who love what they do and do it every day with honesty and integrity.   This example should lay the foundation necessary for the next generation of cattle feeders to build upon.
Brandon Ritter
Farm Manager
Brandon is the Farm Manager and is heavily involved in the strategic and financial planning for the farming and cattle feeding operations.   Brandon's duties include everything farming and equipment related, from buying seed and fertilizer, planning crop rotations, and working with the FSA and NRCS, to managing the crews that harvest the crops and spread the fertilizer, whether that be commercial fertilizer or manure fertilizer from the multiple feedyard locations. The farming operation brings all of its corn and alfalfa crops to the feedyard to be fed to the cattle.   Brandon's knowledge in financials and experience with large lines of credit are put to work doing the borrowing base, cash flows, and financial statements for the feedyard and farming entities.
Brandon is the middle brother of the three Ritter Brothers and grew up raising crops and livestock with his brothers – building a family business that prides itself on pulling yourself up by the bootstraps and getting it done.  Brandon and his wife Leanne raise three children Eli, Ali, and Emmett.  Leanne and her business partner own and manage Advanced Consulting Engineering Services, an engineering firm based in West Point that designs civil and agricultural projects, and have designed many of the expansion projects at the feedyard locations.  Brandon enjoys farming and livestock and works every day, with Leanne's help of course, to instill the hard work ethic and integrity it takes to build something from the ground up into his children to ensure the right start for the next generation of farmers and cattle feeders.
Justin Ritter
Outside Manager/Cow-Calf Herd Manager
Justin is the Outside Operations Manager and the Cow-Calf Herd manager.  Justin's duties include making sure that all locations pens are kept in shape and that cattle are comfortable and performing efficiently, along with managing the cow herds and the haying crew.  The Ritter Feedyards-North location, along with the cattle feeding operation, is also the hub for the cow/calf herd and receiving of the bulk feed commodities that are procured.  Justin manages both the commercial cow herd from which calves are retained and fed out in the feedyard, and the embryo transfer herd that Ritter Feedyards has recently started in cooperation with a ranch in South Dakota to provide much needed high end breeding stock genetics.
Justin is also in charge of the round-baling crew when it comes time to make cornstalk bales in the fall.   Justin is the youngest of the three Ritter Brothers and grew up working with his brothers to build a family run business focused on providing an enjoyable way of life and raising quality beef.  Justin's son Jasper, and daughter Rylea, can usually be found in a tractor or in the pickup making sure that Dad is doing the right thing for the cattle and that he doesn't miss a heifer that is starting to calve.  After the cattle are taken care of Justin spends his time with his significant other Lisa trying to keep the next generation of cattle feeders fed and out of trouble.  Justin prides himself on doing things right the first time and working hard till the job is done.
Nick Troyer
Cattle Manager
Nick is the Cattle Manager for all locations.  His duties include receiving all incoming cattle, monitoring health on all cattle, and evaluating market readiness on all cattle under the Ritter Feedyards management umbrella.  Nick has been a lifelong resident of Cuming County Nebraska.  He has been with the company since 2003.  He started his tenure as on-site feedyard manager for our West Point Custom Feeders location, his expertise in managing cattle quickly propelled him to being the overall cattle manager.  Prior to coming on board with Ritter Feedyards he worked 9 years as Head Cowboy for Ed Bracht Feedyards and was there since he graduated high school.  He has been involved in managing cattle health for a majority of his life.
Nick is married to his high school sweetheart, Amy, and they have 3 children, Ashton, Conner, and Alexis.  Nick stays busy after taking care of cattle all day by chasing to kids sporting events and kids high school rodeos with his wife.   Nick enjoys his job as cattle manager and dives headlong into the challenges of different cattle types, and feeding strategies implemented at Ritter Feedyards.  Nick makes sure that all cattle are well cared for and comfortable and that investors are kept in the loop on the status of their investment.
Nick Strehle
Operations/Human Resources Manager
Nick is the Operations/HR Manager for Ritter Feedyards.  Nick is responsible for all things dealing with employees, for rations and consumption, and overseeing the feedlot supervisors at the multiple facilities in Cuming County Nebraska under the Ritter Feedyards management umbrella.  As an added bonus he gets to work with the family feedyard he grew up working at, and with his uncle Keith who he grew up working with, as Kreikemeier Feedyards is leased by Ritter Feedyards and is adjacent to the Ritter Feedyards-South location and Keith works in the offices for Ritter Feedyards.
Nick grew up on an acreage southwest of West Point with a small cattle operation and worked at his Grandpa and Uncle Keith's cattle feeding and farming operation, Kreikemeier Feedyards.  This instilled in him the values necessary to be in the agriculture field – hard work, faith, and family.  This upbringing set him on the path to loving and living cattle feeding.  After working his way through college at multiple ranches and feedyards, Nick graduated from South Dakota State University with a degree in Ag-Business, with minors in Animal Science and Ag-Marketing.  Nick returned to West Point as an Area Manager for an environmental compliance consulting firm and consulted with large livestock operations in the Midwest for 9 years.  During that time he managed to talk his Wife Katie into marrying him and they have four children – Tia, Levi, Will, and Betsy.  They live on a farm southwest of West Point where they have a small feedyard, farming, and cow/calf operation.  Katie stays at home and raises great kids and helps with raising the cattle and crops.  Nick loves his role in the cattle feeding industry and strives to work with his wife to raise a quality family, and with the employees to raise quality beef.